Lit Basics Week
Or, how I learned to stop worrying and love the edit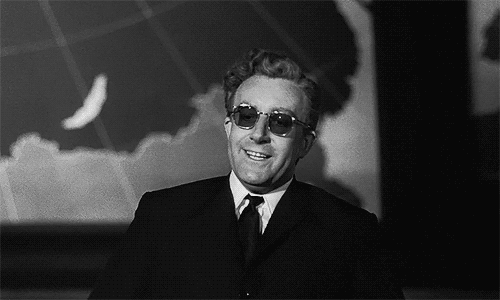 It's a common misconception that the end result of writing is a finished product, which can then be sent out to magazines, nailed to a door, read aloud to your prisoners—whatever it is you usually do with your work.
The end result of writing is
editing
. And the goal of editing is to produce a finished result you can take pride in.
What editing is for
Resolving big errors, e.g. continuity, plot holes, inaccuracies, and other problems that will dampen the overall effect of your work.

Fixing details, e.g. grammar/spelling, ambiguous wording, and other technical issues.

Producing a polished work.

Editing gives you the opportunity to take your work and bring it up to scratch.
Why don't we do this on the initial write? Because getting the ideas down in the first place, and getting them all the way to completion, is a demanding process. Maybe you've written a piece about an improbable goal, but since you were on a roll you forgot to check the offside rules. When you go back and realize that the goal isn't valid, unfortunately, your player has to stop halfway through his victory lap and glare at the referee, instead of doing the Macarena. Or, for poetry, maybe a reread reveals that "holy shit" doesn't scan with the "act like you mean it," so it's time to find a better way to deliver your message.
Editing makes a work stronger. It may already be good, but who wouldn't want to make it better?
How to enjoy editing
Track Changes
Be yourself.
Understand what your work is in relation to yourself.
Care about the result.
A brief paean to Track Changes (which is not only available in Microsoft Word, I've also used it in LibreOffice): Track Changes is awesome. Let's say you like a passage but decide to edit it out because you're not sure it belongs. If you change your mind, you can go back
and restore it with the click of a button
. Sweet, no?!
Editing doesn't mean replacing yourself with a robot. I just got back some edits for a piece and, along with the criticisms, the editor put comments when she found something particularly hilarious, which is mildly gratifying and lets me know what not to touch. And then when I'm editing my own work, I don't have to play nice. My notes have included things like "were you on the drugs when you wrote this, where can I get some."
You may be asking how I can be such a bitch, even if it's only to myself. Surely that writing is a piece of my soul, crystallized into a form perceivable to humans?
...no.
Your work isn't you. It is
produced
by you, and representative of your skills, but it's not actually you. And if it is, why the hell shouldn't it be awesome?
I've said it above and I could go on saying it. There is nothing like a well-crafted result to make you feel good about the quality of your work. Being able to take your style and not just say, oh, this is what I write like when I've flopped out of bed, but this is something that I can't even believe I made because, ten weeks after the initial writing, it's still giving me—and other people—feels, that is pretty damn great.
Editing is not smashing down your pretty little writing house, it's bringing that house up to code and fitting it with better lights and pipes. If you're going to live in a world of stories, it might as well be one where the toilet flushes on the first try.
What is your current editing process?
In relation to writing, how much time do you spend editing?
Do you think your current combination is effective?